New Jersey Shipwreck Symposium Chambers
April 29 @ 2:00 pm

-

6:00 pm

$30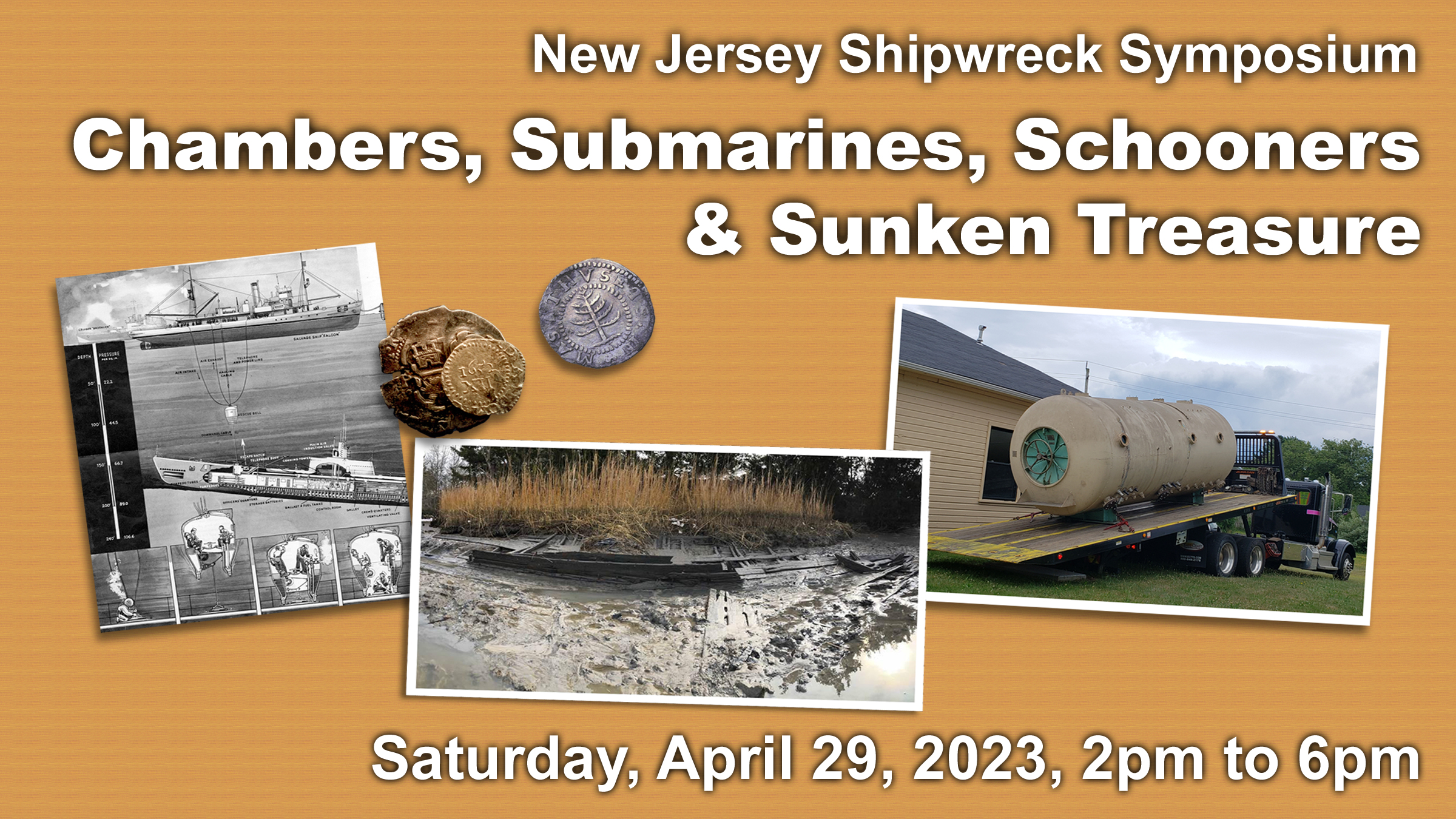 The New Jersey Historical Divers Association, Inc. presents our nineteenth
New Jersey Shipwreck Symposium
Chambers, Submarines, Schooners & Sunken Treasure
Saturday, April 29, 2023 – 2 PM to 6 PM
at the InfoAge Science and History Museums 2201 Marconi Road, Wall, New Jersey
Admission is $30 per person ($25 for NJHDA Members).
Reservations required. Light refreshments available • Silent Auction •50-50
(advanced payment guarantees seating)
The symposium will be hosted by Mike Lavitt, NJCDC Chairman
Presentations
Hyperbaric Chambers at the Museum Dan Lieb, NJHDA President
Salvage and Rescue from the Deep Commander Timothy R. Dring, USNR (Retired)
Three Remnants from South Jersey's Prolific Oyster Industry Lee Cox, Jr., Dolan Research, Inc.
Shipwreck Treasures of Nova Scotia Joe Fiorentino, Master SCUBA Diver Trainer and Explorer
For reservations, directions and more information, please call 732-456-5045 or e-mail
info@njhda.org
Send checks payable to NJHDA, Inc., 107 Wilson Road, Neptune, NJ, 07753
Alterations and substitutions to the schedule may occur without notice.
NJHDA, Inc. is a 501(c)(3) nonprofit charitable historical research organization. All donations are tax deductible