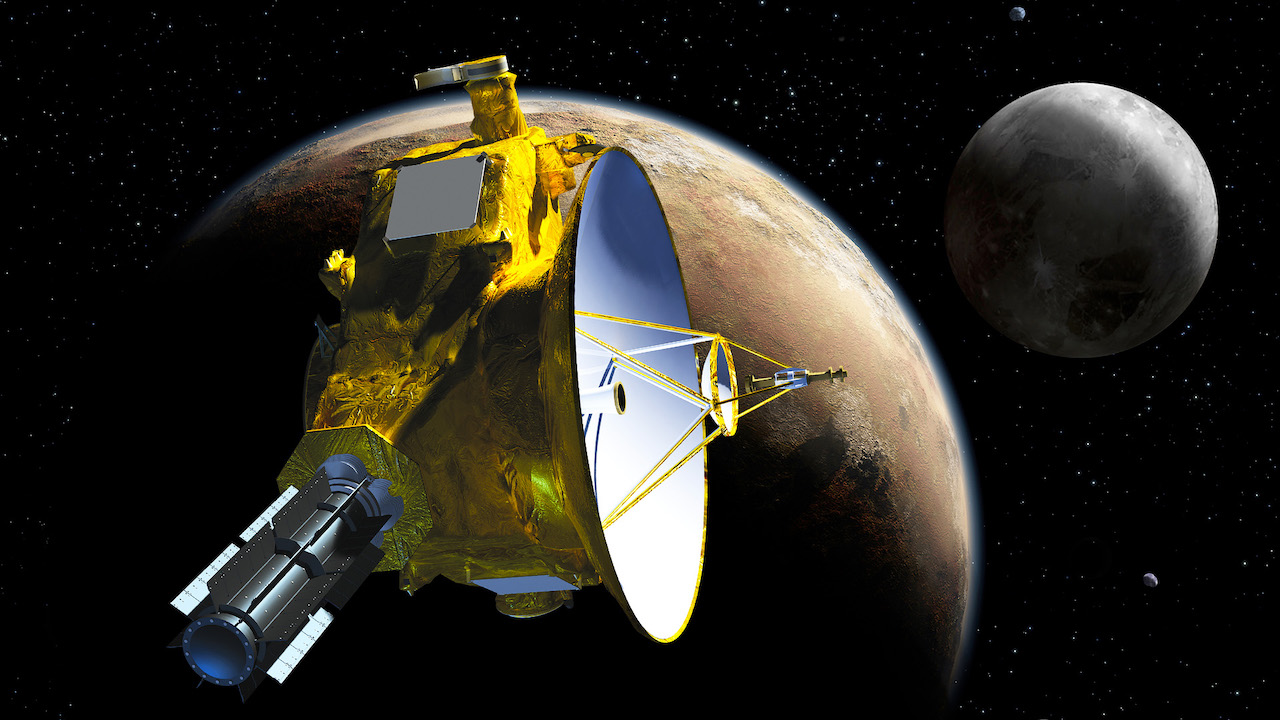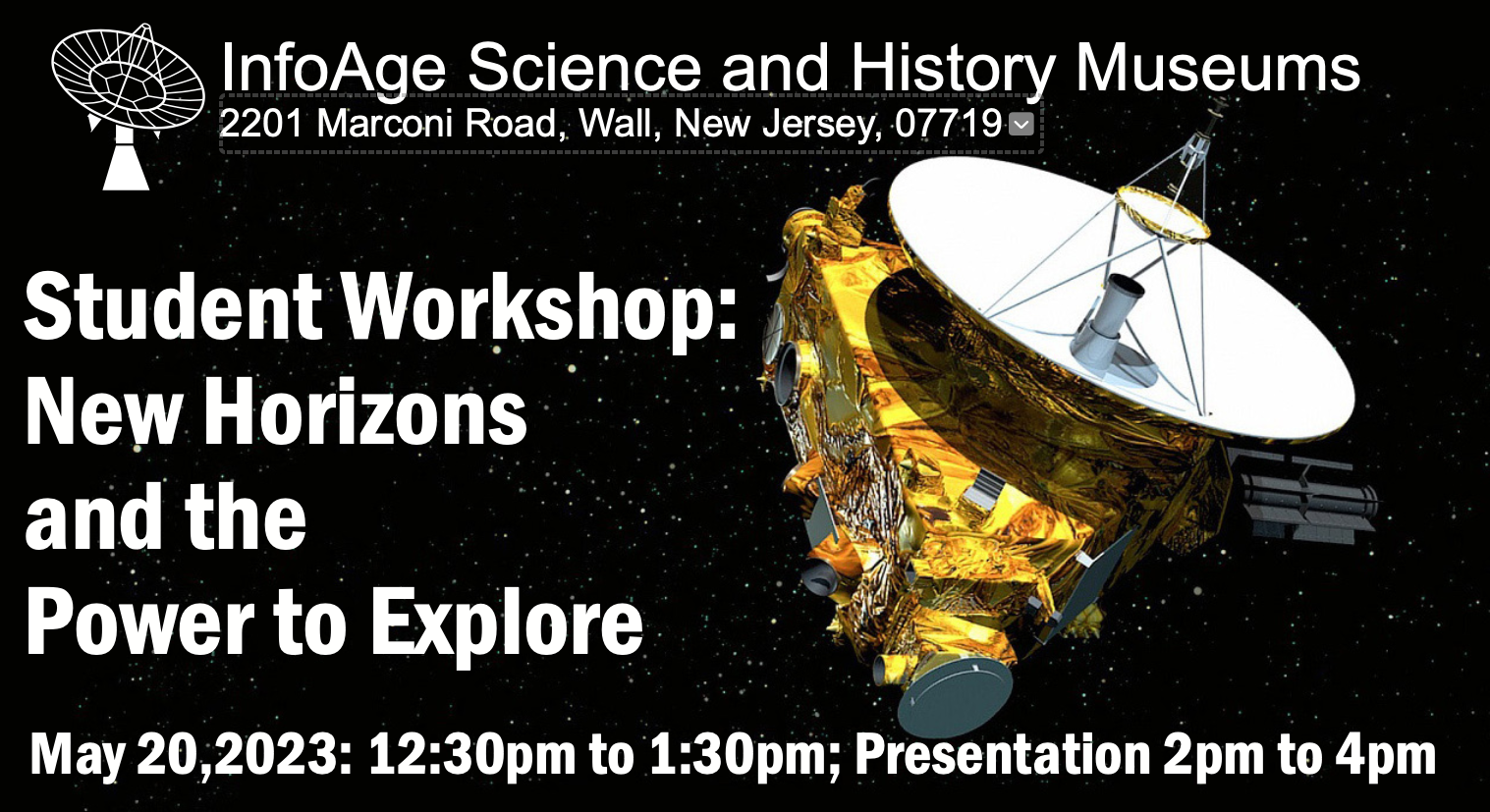 NASA's New Horizons spacecraft.
New Horizons and the Power to Explore Student Workshop
Purchase admission online, below.
NASA's New Horizons is the first mission to explore Pluto and the Kuiper Belt, a region just beyond Neptune whose discovery in the early 1990s has revolutionized our view of the solar system's architecture, population structure, formation, and evolution.
The New Horizons spacecraft made a historic flight through the Pluto system on July 14, 2015—returning data that transformed our view of these intriguing worlds on the planetary frontier. New Horizons is now exploring deeper in the Kuiper Belt, observing a diverse range of Kuiper Belt objects (KBOs) and Centaurs, and measuring the Sun's heliosphere.
It takes a special kind of power to explore the extremes of our solar system like that on New Horizons. Radioisotope Power Systems (RPS) is a type of nuclear "battery" that has been used for over 60 years, enabling many spacecraft to explore some of the harshest, darkest environments, and the farthest reaches of our solar system. Students will be challenged to learn about the New Horizons mission and RPS through a hands on activity and discussion with team members.
Kerri Beisser has more than two decades of experience in the nation's space program engagement and communications initiatives managing mission efforts from the Sun to Pluto and beyond. Currently, Kerri is a senior advisor in NASA's planetary science mission's Radioisotope Power Systems (RPS) Program for stakeholder engagement.
Admission is $10 per seat. Seating is limited. Sign up below.
Check back here for details as Student Workshop approaches.
Stay up to date on all of InfoAge's happenings on Twitter @infoage and Facebook/Instagram @infoagemuseum
<!=========Slider View Template 2.9.6=========>
We Need Your Help! Volunteer with Us.
Join our mission to preserve historic Camp Evans and teach the public about science and history.
Sign up to join our team of volunteers and start on your own mission today.
InfoAge Science & History Museums
2201 Marconi Road
Wall, NJ 07719
Tel: 732-280-3000
info@infoage.org
webmaster@infoage.org