The InfoAge Wall of Honor is dedicated to giving recognition to those citizens who, by their lives or life's work, have made significant contributions to the defense of our Nation with their accomplishments at the US Army's former Camp Evans and Fort Monmouth and at the site formerly the home of the Marconi Wireless Company Belmar Station and Kings Christian College. The site is now the Camp Evans National Historic Landmark and the home of the Information Age Science History Museum and Learning Center – or InfoAge.
In 2013 we added Chairman's Award for exceptional support of InfoAge. This also recognizes significant and innovative contributions and service to our community. In 2016 we added the Patriot's Award to recognize people of extraordinary caliber who love, support, and defend the country and its interests. Honorees can be military leaders, politicians, astronauts, public servants, businessmen and women, and citizens who have distinguished themselves among their peers as true patriots.
Chairman's Award Recipients
Patriot Award Recipients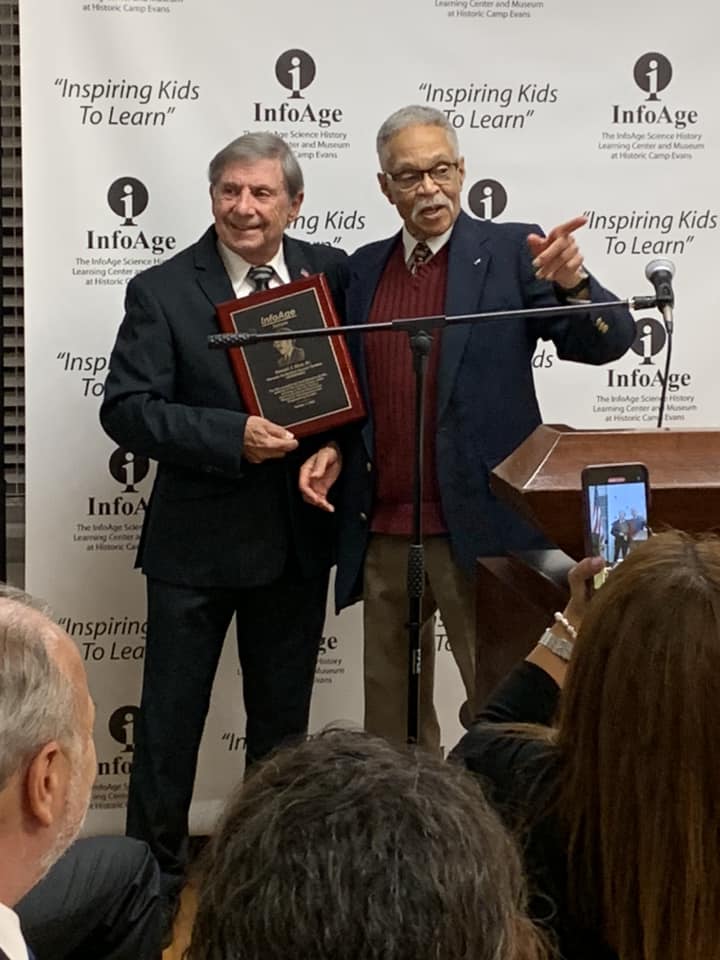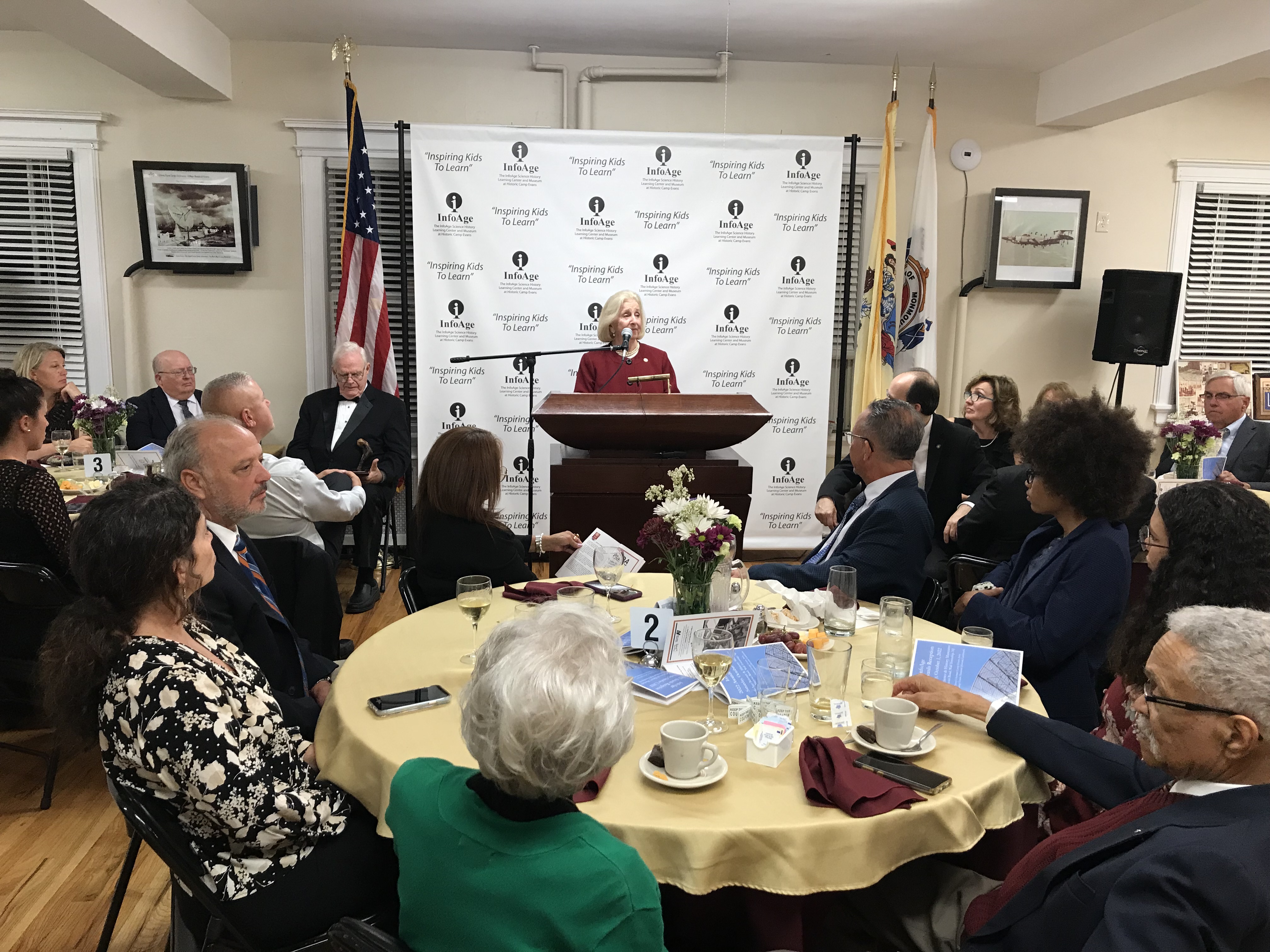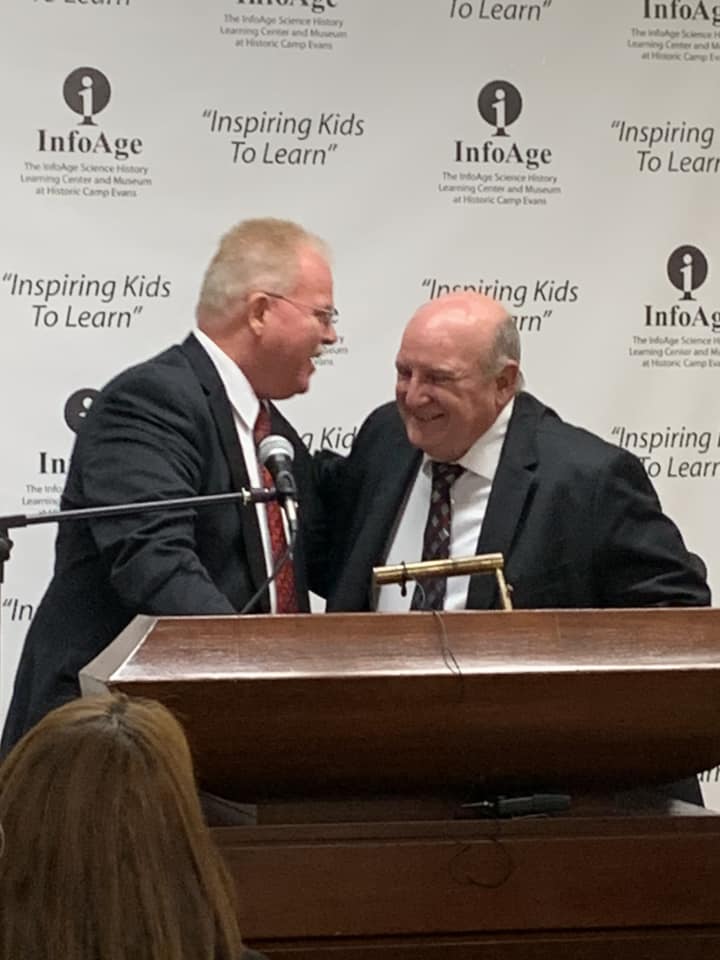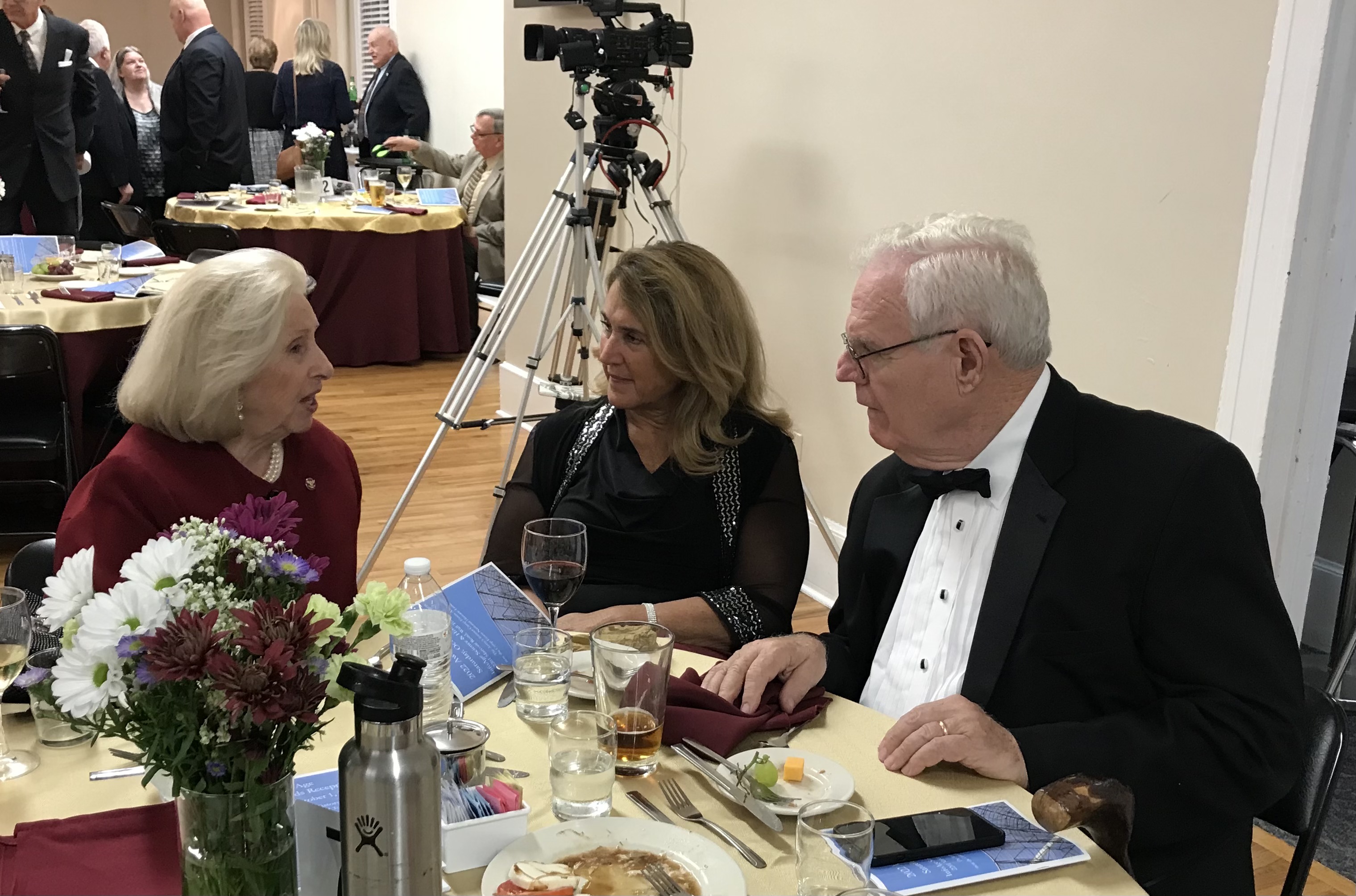 2022
Electronic Warfare
Satellite Communications
2021
Aircraft Self-Preservation
RADAR Systems Technology
2014
Satellite Communications
Electronic Warfare, Combat Surveillance, Combat Identification
Radar
2012 
Mr. Charles Blair
Electronic Warfare
Mr. Charles E. Christianson
Radar and Electronic Warfare
Mr. Seymour Hersch
Photonics and Image Processing
Mr. Otto Rittenbach
Radar
2010
Mr. Thomas E Daniels
Combat Surveillance and Target Acquisition
Electronic Warfare, Intelligence, Surveillance, and Reconnaissance
2009
Mr. William J. Keaneally
Surveillance Radar
Laser Rangefinder and Designator
Mr. David Noyes
Signals Intelligence
2008
Laser/Electro-optics
Radar, and IFF Systems
Airborne Direction Finding
2007
Max Adler
Electronic Warfare Pioneer
Radar Systems Engineer
Mathematician
Radar Pioneer
2006 
George J. Brucker, PhD
Nuclear and Radiation Physicist
Stanley Kronenberg, PhD
Nuclear Physicist
Walter S. McAfee, PhD
Astro and Nuclear Physicist
Fred C. Carl
Founder, InfoAge
We Need Your Help! Volunteer with Us.
Join our mission to preserve historic Camp Evans and teach the public about science and history.
Sign up to join our team of volunteers and start on your own mission today.
InfoAge Science & History Museums
2201 Marconi Road
Wall, NJ 07719
Tel: 732-280-3000
info@infoage.org
webmaster@infoage.org