OSIRIS-REx Mission – Watch Party Live
September 24 @ 10:00 am

-

3:00 pm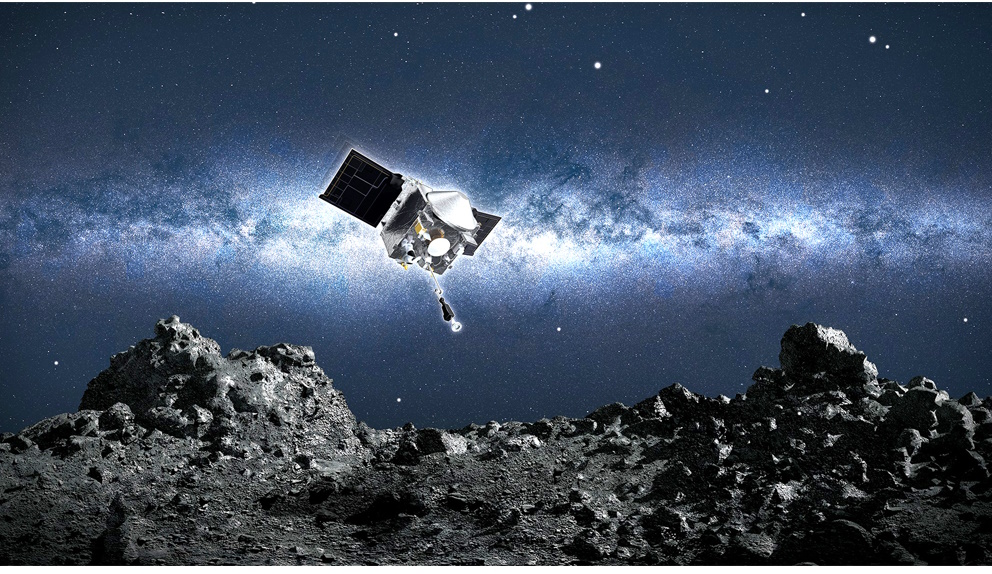 Join us for LIVE coverage of the landing of
NASA's asteroid sample return mission!
September 24, 2023
Infoage Space Exploration Center
2300 Marconi Road, Wall, NJ
Seven years ago, NASA launched its first mission to return samples from an asteroid named Bennu. The spacecraft, called OSIRIS-REx, revealed a world littered with potentially mission-ending rocks and boulders. After nearly a year of searching, a safe place was found to grab a sample. Once the precious cargo was stored safely aboard, OSIRIS-REx headed back to Earth.
We will have a live NASA feed of all the events,
hosted by NASA Ambassador Frank O'Brien
Timeline:
10:00 am Doors open, NASA coverage begins
10:53 am Touchdown at the Dugway Proving Grounds, Utah
12:00 noon OSIRIS-REx Mission overview and recap
2:00 pm OSIRIS-REx Mission overview and recap (encore presentation)
Admission: $12, which includes access to all Infoage exhibits
Light refreshments will be provided